Jevko: minimal syntax
Jevko is a minimal general-purpose syntax.
It can be used as a basic building block for simple and portable formats, languages, and notations in a variety of domains, such as data interchange, configuration, or text markup.
For example a data interchange format built on Jevko looks like this:
first name [John]
last name [Smith]
is alive [true]
age [27]
address [
  street address [21 2nd Street]
  city [New York]
  state [NY]
  postal code [10021-3100]
]
phone numbers [
  [
    type [home]
    number [212 555-1234]
  ]
  [
    type [office]
    number [646 555-4567]
  ]
]
children []
spouse []

Comparison
Below is an illustration of how Jevko compares to other syntaxes in terms of compactness, simplicity, and human-readability.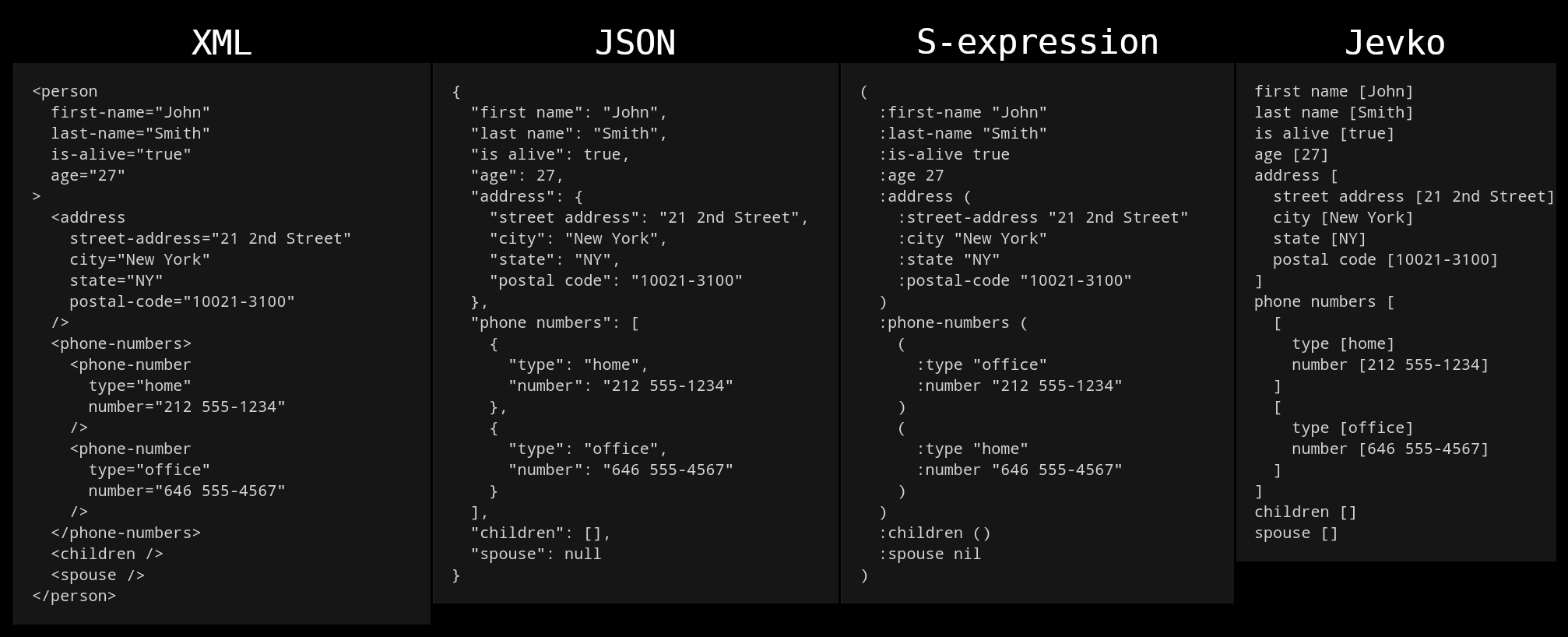 A more detailed compactness-focused comparsion is available here.
Formal grammar
The Standard Jevko Grammar is specified here.
Railroad diagrams and EBNF are here.
Demo
An interactive demonstration is of how Jevko can be used for data interchange is available here.
See also
Attribution
The data samples shown above are based on an example piece of JSON from Wikipedia.
---
© 2022 Jevko.org